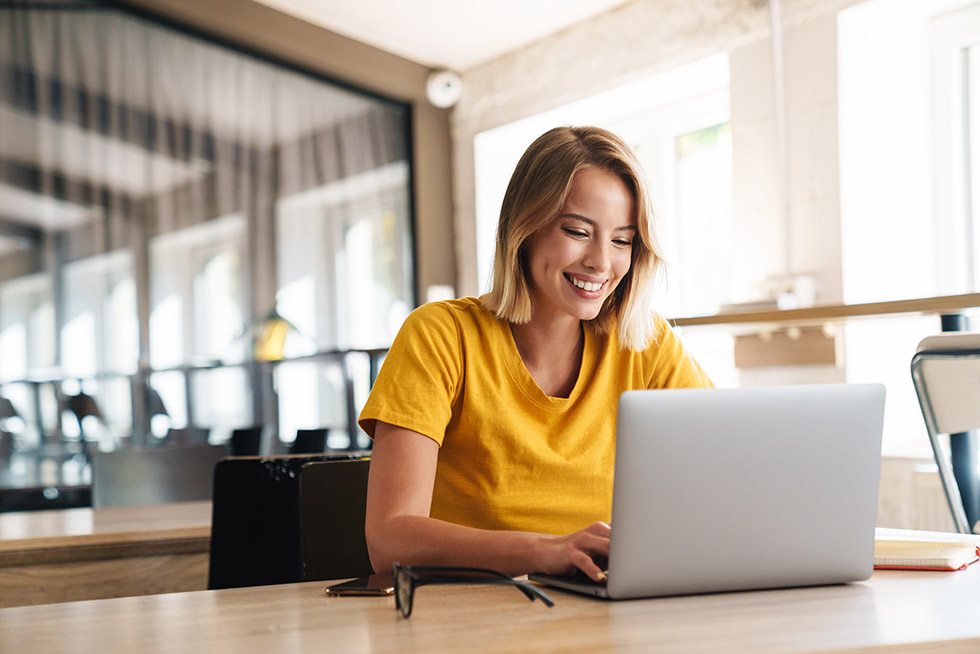 Register for an Upcoming Webinar
Interested in attending a webinar? Head over to our events page to explore upcoming webinars and to register.
Backed by 50 years of credentialing experience, NOCTI webinars are designed to help all industry credential and certification professionals, as well as career and technical education (CTE) instructors and administrators. We answer common questions, provide resources, spotlight key topics in CTE, and connect attendees to a greater community of professionals working to advance CTE. Please contact us if you'd like a custom webinar to address your specific challenges.
CTE Teachers: 10 Things to Know Webinar
NOCTI and the Association for Career and Technical Education (ACTE) collaborated to author the popular book series for CTE teachers. Book two of the series "Your First in CTE: Ten More Things to Know" focuses on the importance of expanding relationships with students, parents, other educators, and industry. Surviving and thriving as a new CTE teacher takes mentoring, encouragement, and a whole lot of networking. Listen to this webinar for key points from the book, ideas that can be easily implemented, and a discussion relevant to all CTE professionals.
AMTEC Emerging Technicians Certification Webinar
NOCTI and Advanced Manufacturing Technical Education Collaborative (AMTEC) hosted this webinar to discuss the new Emerging Technicians Certifications. Two certifications have been released: Emerging Technician – Electrical and Emerging Technician – Maintenance. Measuring the competencies needed by students graduating from a Career and Technical Education program, these certifications will provide a powerful validation of skills learned.
AMTEC is a leading certifying organization for the nation's mechatronics technicians in automotive and advanced manufacturing. Their assessments measure competency in general maintenance mechatronics focused on the needs of automotive manufacturers and their suppliers, as well as advanced manufacturers.
Managing a NOCTI Credential Program
NOCTI is the leading provider of industry credentials and resources for career and technical education (CTE) programs across the nation.
Managing a successful NOCTI credential program involves communication, planning, and engaging stakeholders.  Listen to this webinar to learn about planning for administration, roles and responsibilities, score reports and data, student recognition, and engaging stakeholders.
With over 50 years of experience, NOCTI is a pioneer in creating customized and standardized credentialing solutions and is a valuable partner in the CTE community's efforts to improve America's workforce. Our products and services have expanded beyond cutting-edge credentials to include classroom materials for credential preparation, tools for data usage, delivery of national certification exams, customized reporting, and professional development.
NOCTI Teacher Resources
NOCTI has resources for teachers with a NOCTI credential program for their students.  From the online Teacher Resource Center to digital study guides, micro-credentials, NOCTI partner resources, and reports and data, we want teachers to be aware of what is available to support their role. This webinar walked through NOCTI's online systems and provided resource information.
NOCTI and Education Associates: Job and Life Skills Credentials for ALL Students
NOCTI had the pleasure of being a guest on Education Associates Webinar Wednesday series.  The focus was on the Education Associates Employability Credentials and how credentials can benefit all students.  NOCTI discussed quality credentials and digital badges. Featured topics included:
Credential definitions and quality
Ties to industry standards
Why credentials are important to students, parents/guardians, educators, and employers
How credentials are awarded
Incorporating the Education Associates Employability Credentials into your program
Education Associates is the leading provider of career education and practical life skills for all students, including those with special needs and those who are at risk. They offer comprehensive career exploration, job preparation, and life skills programs. Visit https://educationassociates.com to learn more!
Credential Quality, CTE Administrators, CTE Teachers
NOCTI and CASE Collaboration
NOCTI and CASE are collaborating!  CASE offers curriculum for agricultural science education and utilizes four Program of Study pathways to increase the rigor of coursework while spiraling and scaffolding content knowledge and technical skills. NOCTI is serving as the delivery partner for CASE-developed end-of-course (EoC) assessments for the courses within each program of study.  EoC assessments align with CASE concepts and National Agriculture, Food, and Natural Resource (AFNR) Common Career Technical Core Standards.
Watch this recorded webinar to learn about implementing EoC assessments, using score report data, and getting started.
Micro-Credential Overview Webinar
Educators wanting to learn about NOCTI micro-credentials joined this webinar. Our new credentialing opportunity is a great resource for asynchronous, hybrid, or synchronous learning. Use as learning aids, formative assessments, knowledge checks, validation of competence. Incorporate into career exploration activities. Learners access the NOCTI LMS 24/7 for instructional resources and teachers manage micro-credentials for their learners through the Teacher Resource Center.
CTE Administrators, CTE Teachers
More Ideas from NOCTI during the age of social distancing
Dr. Ed Bouquillon and Dr. Sarah Martin join Dr. John Foster to discuss CTE, COVID-19 and some ideas that can be used to make necessary accommodations during social distancing
Student Assessment and Credentialing during a pandemic
Join us for a panel discussion sponsored by ACTE with panelists from NOCTI, Wisconsin, Utah, and Colorado. This discussion focuses on CTE practitioners offering practical suggestions and philosophical constructs around CTE credentialing and options for credentialing during a pandemic.
Quality and the CTE Administrator
Dive into five quality programming components that CTE administrators can use as a benchmark for assuring quality CTE is being delivered in their schools.